Stock Exhaust

Custom Exhaust
Boise Muffler Shop in Boise, Idaho
How does your car sound when you turn the ignition? How about when you're running the kids to soccer practice? Are you ever cruisin' downtown on a Friday night and your car is the loudest one on the strip? Your car's personality is a reflection of you more than you know! No matter if you're driving a Dodge Challenger S/RT, a minivan, or a truck, you want your vehicle to sound good, ride smooth and meet all of the Idaho Emissions Guidelines.
Which of the following statements fits your personality?
My car purrs like a kitten and roars like a lion!
My truck has some muscle. Not The Incredible Hulk, more like Aquaman!
I drive a family minivan. I lost my manhood years ago!

Tailored To
Your Needs
We make sure that your stock exhaust systems are running the way they were designed and tailor your custom system to perform well and sound the way you want.

From repairs to
complete overhauls
Come and see us for all of your Exhaust needs, from repairs to complete overhauls.

quality work
since 1984
Boise Muffler Shop has been doing quality work since 1984. Just look at our reviews and ask our past customers.
How does it work?
Your car's exhaust system is a bit more complex than a tailpipe and muffler. It all begins when super hot exhaust is expelled from the motor and enters your exhaust manifold or exhaust headers. Once the exhaust from all of the separate exhaust valves is collected into 1 or 2 pipes, it is channeled through a network of sensors, emission control components, catalytic converters, mufflers and tailpipes. The goal of the exhaust system is to reduce harmful gases to water vapor and carbon dioxide.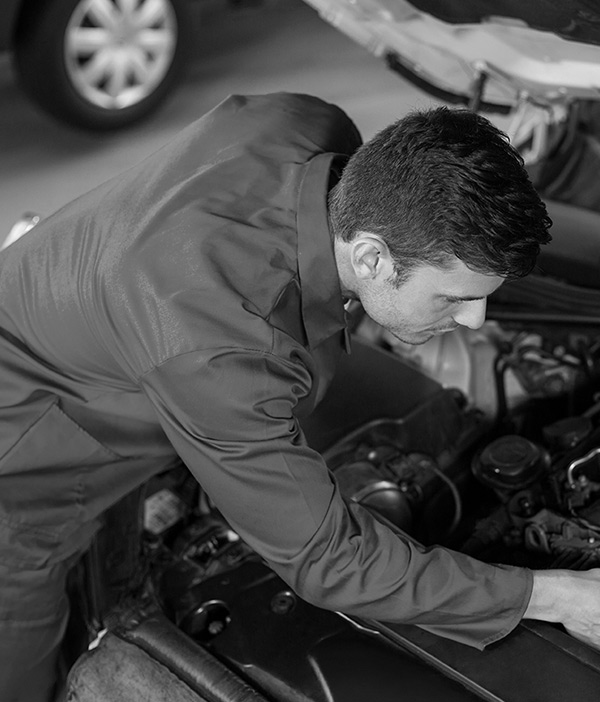 Boise's #1 Muffler Replacement and Exhaust Specialists
What makes Boise Muffler Shop the top muffler shop in the Treasure Valley? Our commitment to excellence and family values that are evident in every exhaust system we work on!
Sean Page is the second generation owner of the Boise Muffler Shop and worked hard to earn his father's trust before he could take over the family businessf. Sean started at the bottom and worked his way up through the ranks to became an expert exhaust mechanic and business owner. As the new owner of Boise Muffler Shop, he follows Rod's footsteps by putting his customers first, providing exceptional value and great service.
Mufflers and Exhaust Systems
A Muffler is the part of the exhaust system that "muffles'' sounds created by the pressurized exhaust exiting the engine. Mufflers are required in the State of Idaho to reduce noise pollution. Many people are surprised to learn that the muffler and the exhaust system are not the same thing.
Once we get the vehicle up on the lift, we inspect the whole system to make sure your exhaust system is working properly. We want your exhaust system to achieve peak efficiency and keep you on the road.